Return to Main Menu(s): Mechanical Manual Electrical Manual



COMPONENTS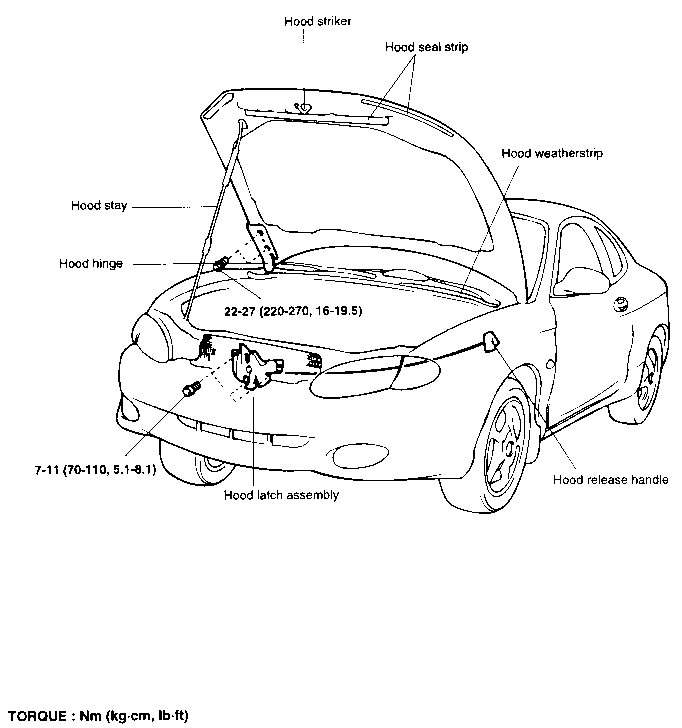 Return to Main Menu(s): Mechanical Manual Electrical Manual



REMOVAL AND INSTALLATION 
Remove the hood mounting bolts and the hood.
Remove the front bumper upper guard.
Remove the hood lock.
Remove the hood cable by opening the clip.
Loosen the cable holder screws.
Pull the cable nut to the cab side.
Installation is the reverse of the removal procedure.
Return to Main Menu(s): Mechanical Manual Electrical Manual



ADJUSTMENT 

Hood Hinge
Loosen the hood hinge mounting bolt.
Adjust the longitudinal and lateral positions of the hood by utilizing the oblong holes in the hinge.
Adjust front edge of hood in vertical direction by adjusting the hood stop and adjusting bumpers.
Hood Latch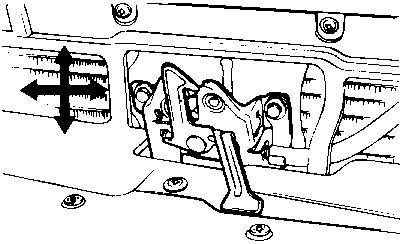 Loosen the hood lock mounting bolts.
Adjust the alignment of the hood latch by adjusting the vertical and lateral position of the lock and by adjusting the height of the hood.