DOOR POSITION ADJUSTMENT 
Check for flush fit with the body, then check for equal gap between the front and rear, top and bottom door edges and the body.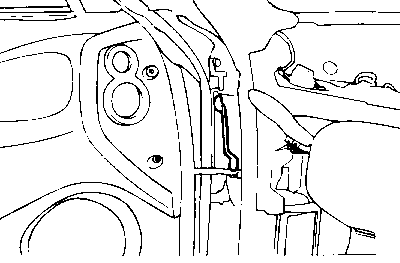 The door and body edges should also be parallel. Adjust at the hinge with the Special Tool (09793-21000).
CAUTION
Attach protective tape to the fender edges near the place where the hinge is installed.