INSPECTION 
Check the switch for continuity between the terminals.
Wiper switch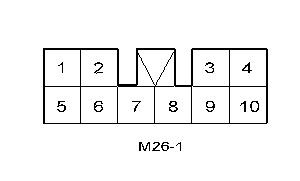 Washer switch

If continuity is not as specified, replace the switch.
Washer Motor
With the washer motor connected to the washer tank, fill the washer tank with water.
Connect battery positive (+) and negative (-) cables to terminals 2 and I respectively to see that the washer motor operates and water is ejected.