CIRCUIT INSPECTION (ABS RELAY BOX CIRCUIT - FAIL SAFE RELAY) 
Fail safe relay supplies battery voltage to the modulator. After the ignition switch is turned ON, the relay goes on, if the initial check is good.
If a problem occurs in the ABS system, the ABSCM disables the relay and the ABS is disabled.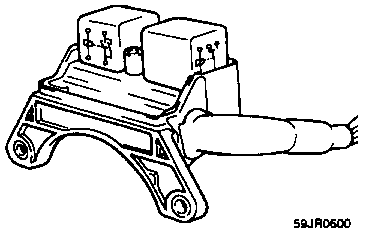 DTC
Code

DISPLAY ON
SCAN TOOL

Symptom

Possible Cause

41

FAIL SAFE RELAY CIRCUIT - SHORT

Fail safe relay not set activeContact signal stay close


Fail safe relay

Harness between Relay box and ABSCM

ABSCM


42

FAIL SAFE RELAY CIRCUIT - OPEN

Fail safe relay set activeContact signal stay not closed


Fail safe Relay

Harness between Relay box and Power source

Harness between Relay box and ABSCM

ABSCM


43

FAIL SAFE RELAY COIL

Fail safe relay coil not OK

WIRING DIAGRAM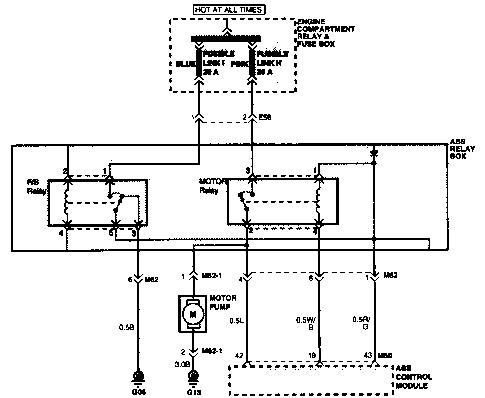 INSPECTION PROCEDURE
Check ABS power supply
Check the ABS Relay Box (Fail safe relay)
Check the Fail safe relay
Check the ABSCM harness