Return to Main Menu(s): Mechanical Manual Electrical Manual



DIAGNOSIS WITH SCAN TOOL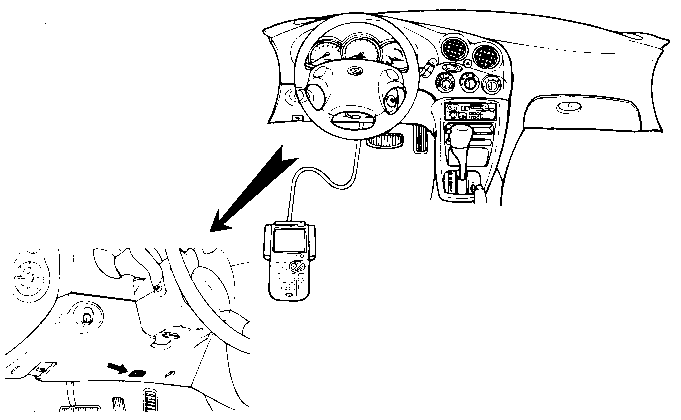 CHECK PROCEDURES
Connect the Scan tool DLC to the vehicle data link connector located at underneath the dash panel.
Turn the ignition key to "ON" position and turn on Scan tool.
Perform the SRS diagnosis according to the vehicle model configuration.
If a fault code is assured, then replace the component. Never attempt to repair the component.
If the Scan tool finds that a component of the system is faulty, there is a possibility that the fault is in SRS wiring or connector not on the component.

To eliminate the possibility, refer to the following check procedure using SRS harness checker (No.: 0957A-29000)