SELECTOR LEVER OPERATION CHECK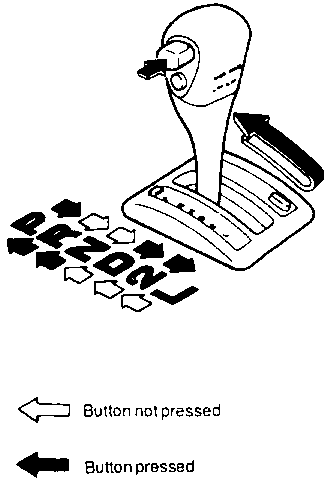 Shift the selector lever to each range and check to see that the lever moves smoothly and is controlled. Check to see that the position indicator is correct.
Check to be sure that the selector lever can be shifted to each position (by button operation as shown in the illustration).
Start the engine. Check to see if the vehicle moves forward when the selector lever is shifted from "N" to "D", and moves backward when shifted to "R".
When the shift lever malfunctions, adjust the control cable and the selector lever sleeve. Check for worn shift lever assembly sliding parts.