WHEEL CYLINDER REPLACEMENT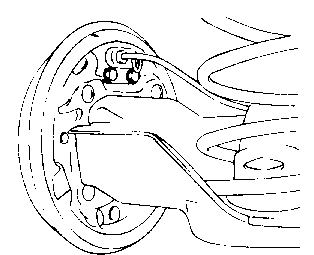 Remove the brake shoe.
Disconnect the brake tube.
Remove the wheel cylinder assembly.
Remove the dust boot.
Remove the piston and piston cup.
Drive out the return spring.
Before assembling the wheel cylinder, inspect the following points.

Check the cylinder and piston for wear, damage and rust.

Check the cylinder body for damage and cracks.

Check the contact surface of the piston and shoes for wear.

Check the piston spring for looseness.
Assembly is the reverse of the removal procedure.

NOTE

Clean the cylinder and inner part with isopropyl alcohol before assembly.

Apply enough brake fluid to piston cups and cylinder.

Be sure to use new piston cups and dust boots.